Interactive Mazes are super versatile! They're great for review, practice, and early finishers – plus, they're so much fun that your students won't remember that they're doing a worksheet. And – every student experiences success. If a student misses a problem, he's redirected to the right route after working out a couple more problems. Each kit comes with 3 mazes!
Interactive Mazes
This is a set of 3 mazes – along with answer keys!  Quick, easy, and fun!
These mazes are set up for ALL students to be successful – even if they answer one or two problems incorrectly! Doesn't it look fun??
Along the same lines – is another set of mazes for Order of Operations.
Here are some Basic Facts Addition Mazes:
And for students needing more of a challenge . . .
We can't neglect Subtraction!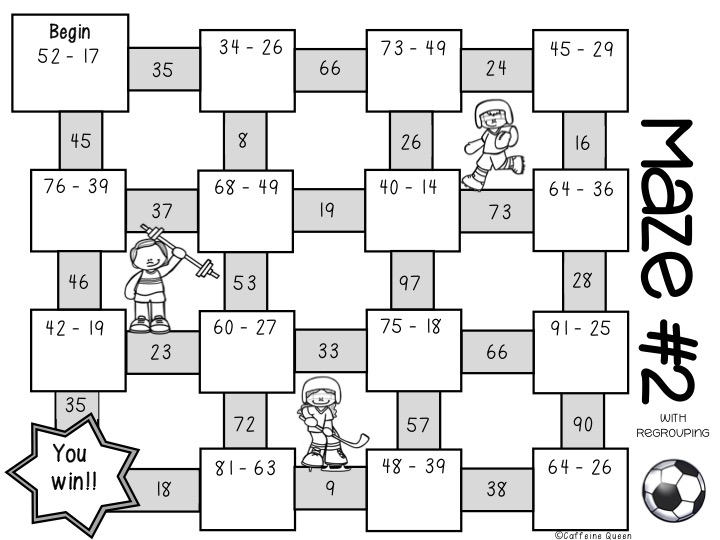 I hope you are enjoying the last several days of school and your time with your students.  They will always remember you!
Have a great summer!!!!