Get your students ready for state testing without the stress and pressure. Here are five essential test prep tips for stress-free success.
Spring is an exciting time of year. But spring also tells us that state tests are on the horizon.
Teachers have put in lots of hard work. However you feel about state tests, we all want our students and schools to perform well.
With the right strategies in place, we can make sure our students feel confident and reach their potential.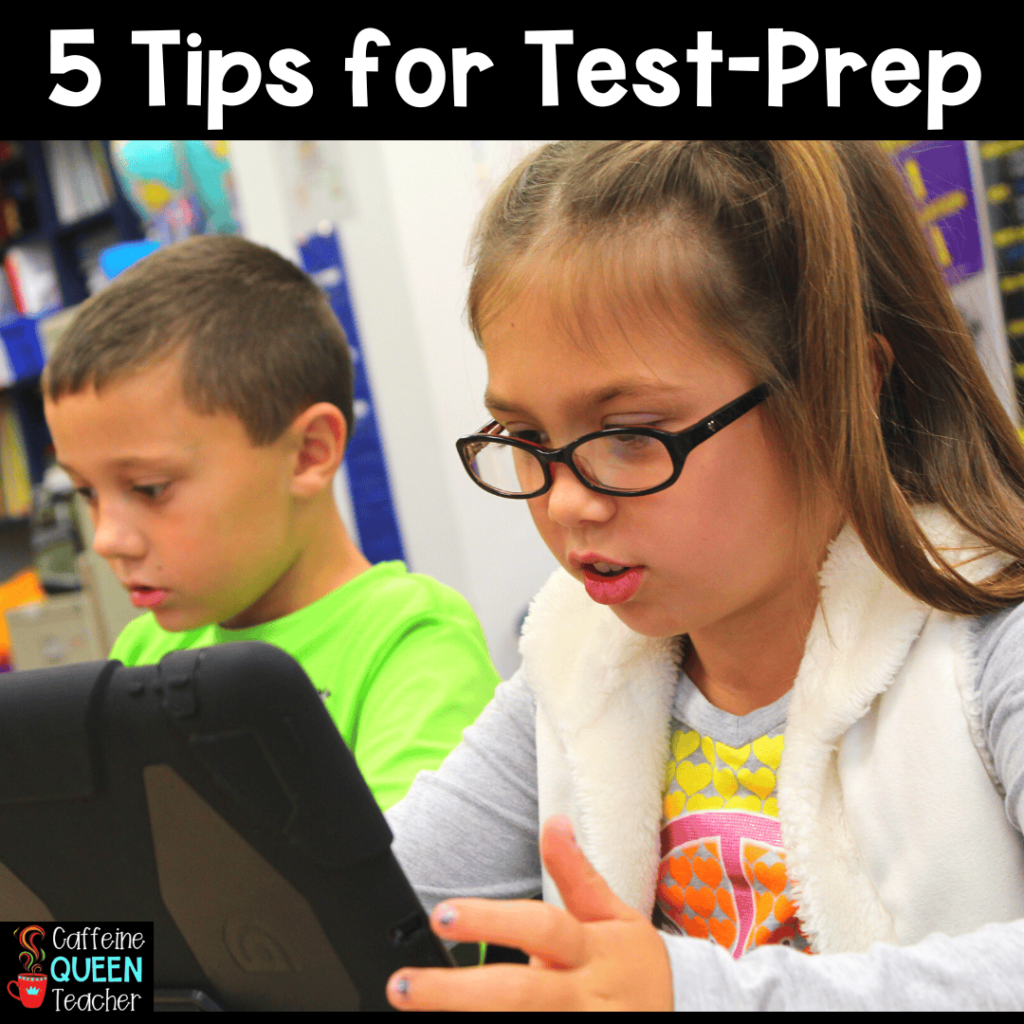 No-stress test prep
Help your students reach their full potential with these 5 easy-to-follow tips.
1. Plan to review material that will be included in the state assessment. You can create practice questions, quizzes, and activities targeting the content and critical state standards. Be sure your students are familiar with key concepts.
2. Identify gaps that you can fill before state testing. Start by reviewing the curriculum from the year. Next, brush up on weak areas by providing extra focus and practice. Finally, run through key concepts again as a refresher.
3. Familiarize yourself with the content of the state tests by looking at sample test questions. In addition, you can get information about the format and structure of the exams on your state's website. As a result, you'll better understand where to focus extra attention.
4. Review formative assessments if you've been using them throughout the year. Now is the time to revisit those topics to pinpoint specific areas of struggle. Now is the time to identify students' misconceptions or confusion regarding core concepts. Addressing these topics now will keep them fresh in students' minds.
5. Create practice tests for your students so they're comfortable with the format and style of questions they'll encounter on the state test. You'll be able to identify which concepts need additional attention. Review and clarify test-specific terms students may not understand, such as "evaluate" and "examine."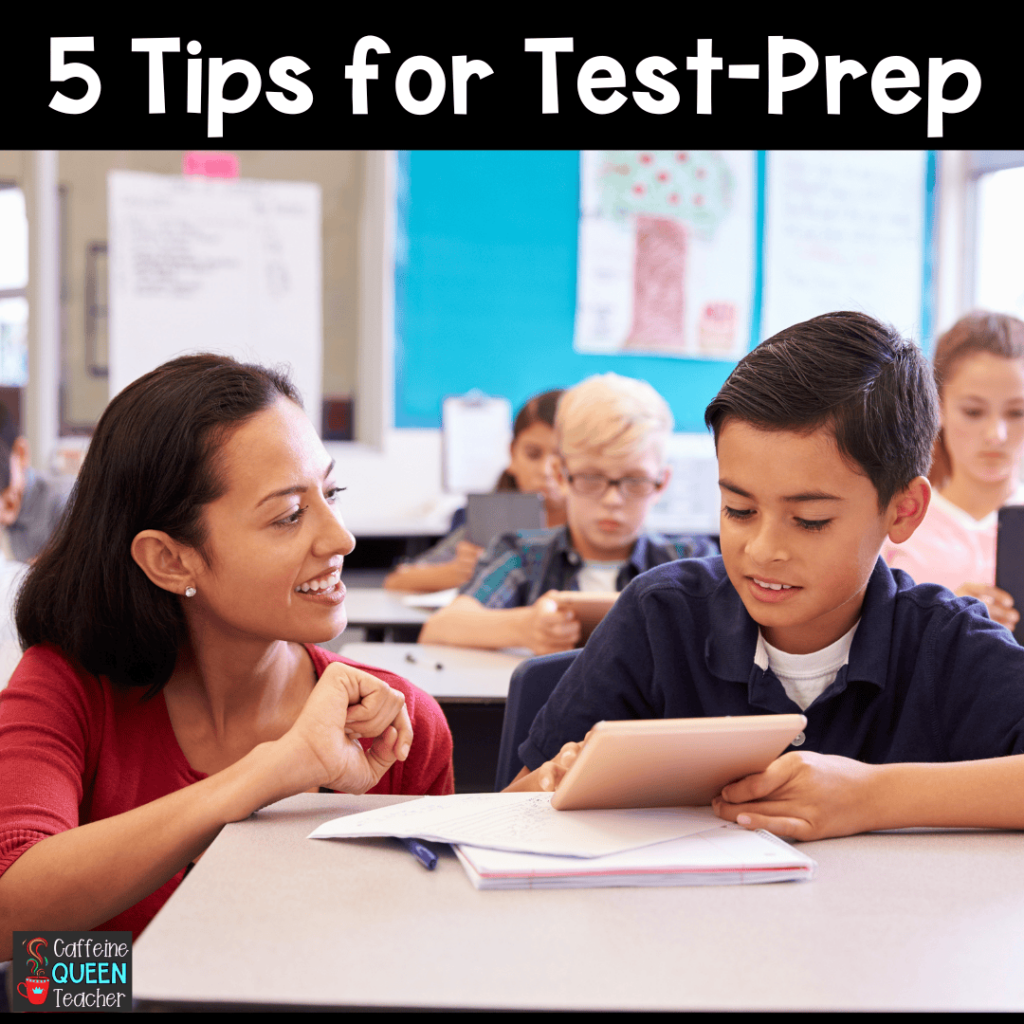 Last-minute test prep tips
Check with your administrator about providing short breaks during testing. It not only helps students sharpen their focus but also aids in completing the assessment successfully. 
Finally, encourage your students to get a good night's sleep before the test. On testing day, encourage them to have a nutritious breakfast and arrive at school on time. These small steps can help students stay focused and reduce stress during testing.
Be aware of students displaying any signs of anxiety or stress so you can provide them with appropriate help and guidance. We want to create a supportive and calm environment for students during assessments.
Although stressful, with a few simple steps, you can feel confident and less anxious on test day. 
Give yourself enough prep time, develop a plan to keep everything organized, and focus on your own self-care during this time. 
With these 5 essential tips in mind, you and your students will be on your way to less stress and increased confidence when tackling state tests.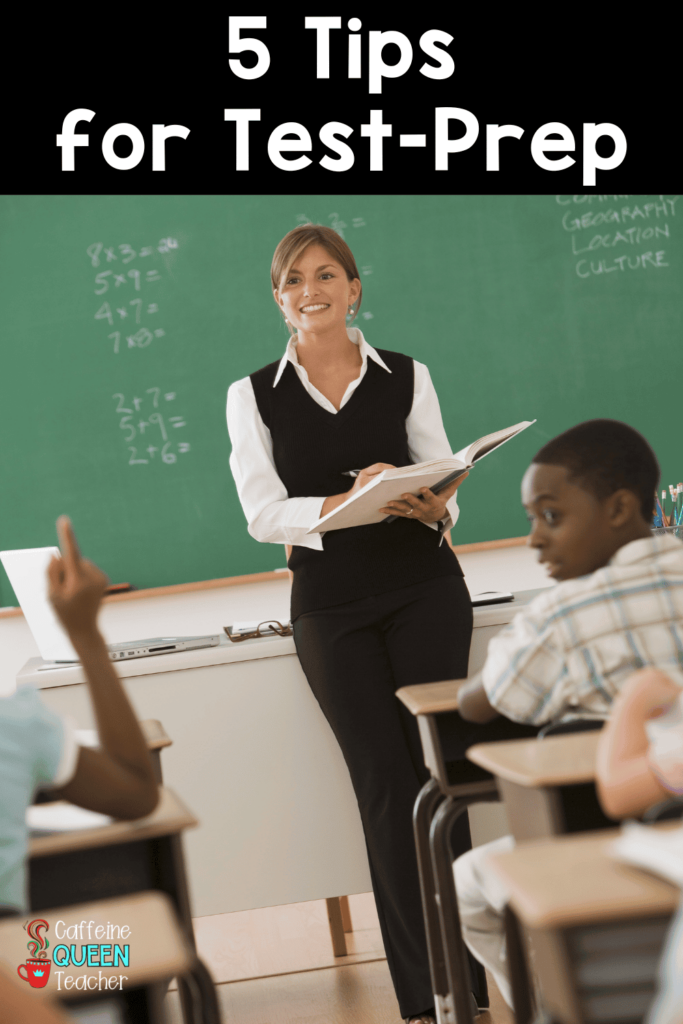 Need some test-prep teaching ideas?
If you're looking for some inspiration for your lessons leading up to state testing, I've got you covered.
Check out this Test-Prep Bundle for Reading Comprehension. It focuses on lessons and skills your students need heading into state testing. The level is just the right amount of challenge, so students feel confident in their skills.
Inside this bundle, you'll receive:
Want to read more test-prep articles?
How to Teach Students to Cite Text Evidence
How to Teach Compare and Contrast Essays
How to Teach the RACE Writing Strategy