Here is my latest love – a "Spelling Sandbox"!!  This spelling sandbox  can improve spelling study skills for students. They'll be having so much fun, they'll forget that they're studying spelling words.
Once upon a time, I saw and loved (and used successfully!) this idea from Pinterest. The original Pin was very simple from Kindergarten is Crazy Blog. Here is her pin: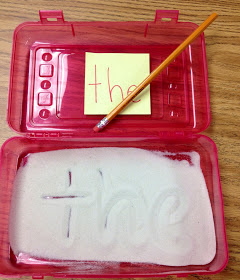 I like the idea so much, that I created five Spelling Sandboxes and my students used them (and fought over them) several times a week during word work time.

They're very simple to make, inexpensive, and you get a big bang for your buck!

First, you need sand! I got these bags from a local plant shop, but bags of sand are available from craft stores and home improvement stores.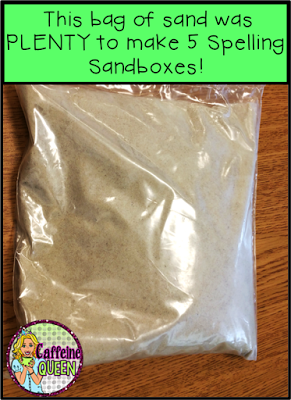 Next, you need a pencil box – the ones I used were less than $1.00 at Walmart! Get them during the Back to School sales!
All of my students LOVED this station and spelling work became much more fun and less of a chore. And once they are made – you have them for years to come! Who knew it would be so easy to improve students' spelling skills?

Need a quick and easy hack to improve students' reading skills? Check out this simple DIY Reading Hack!
What are your hints, tips, and tricks to improve students' spelling skills? Please leave a comment below and give me some wonderful ideas!