You'll love this nifty little behavior management strategy which has helped me out in the short term time and time again.
Quick, Easy Behavior Management
This plan is positive, motivating, and incredibly easy to implement. Best of all, it's

simple

 

and

fun for the class as students work together to build teamwork.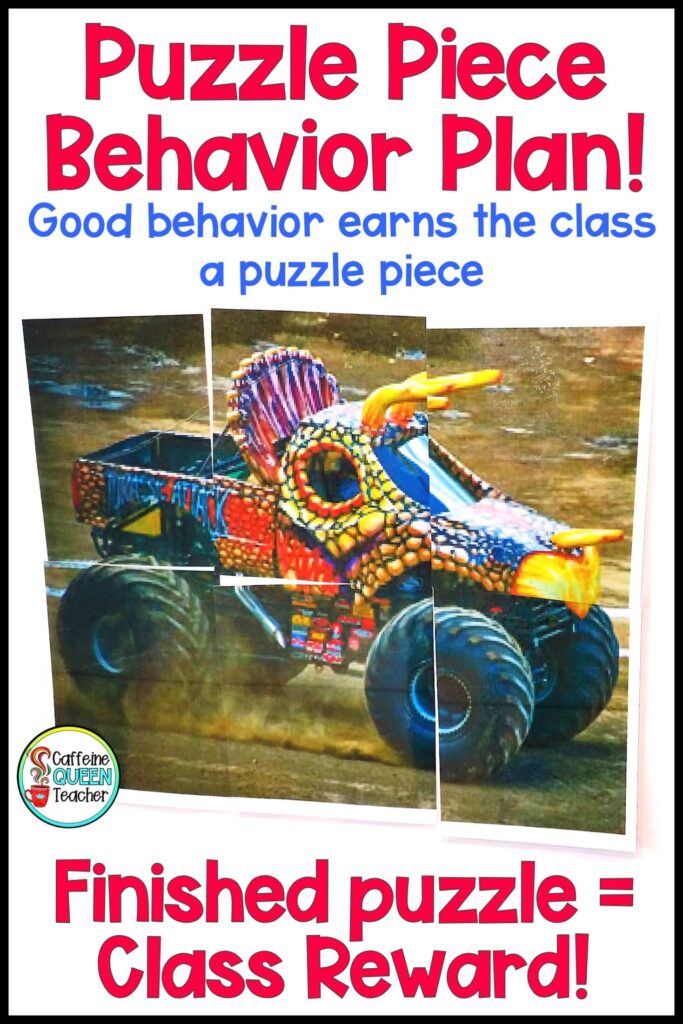 The picture above is a monster truck that I chose mainly to motivate a student who was refusing to participate in class discussions. On days that he raised his hand to join in, the class earned a puzzle piece.
I announced that the whole class would earn a puzzle piece when everyone was actively involved and raised their hands.
(I know I don't need to say this, but I'll say it anyway): Never tell your class (or any reluctant student) that any particular student is the focus of the puzzle. Let them think it's a game.
Making the Puzzle Pieces
I print out a colored picture of anything interesting to your class – maybe something interesting from a subject you're studying or an upcoming holiday.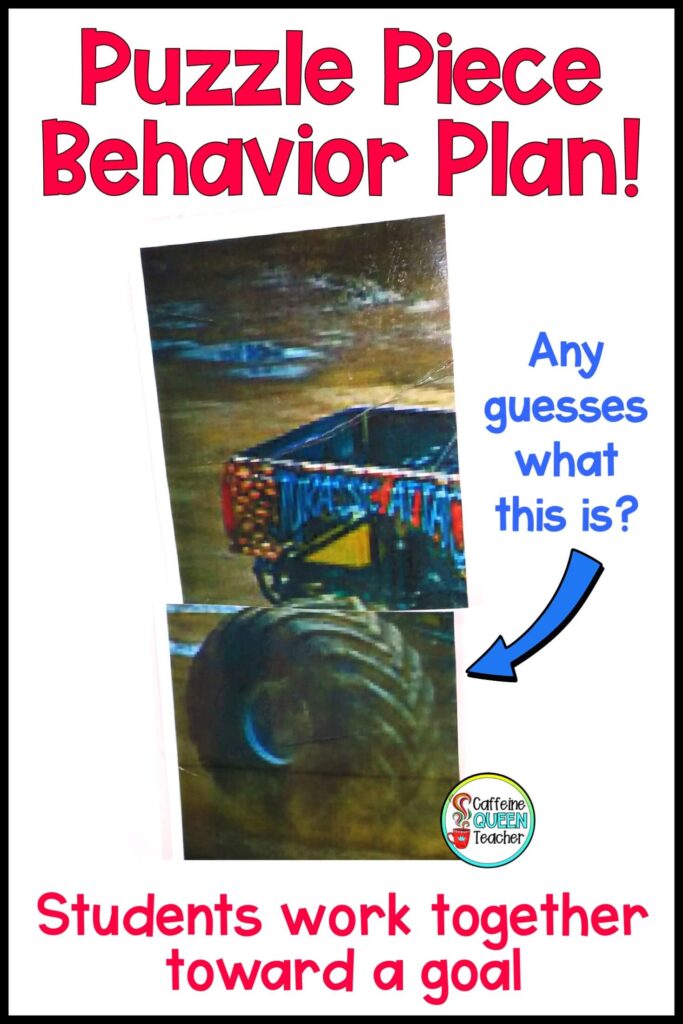 Choose a variety of pictures – bright and cheerful, funny, anything fun and student-oriented. Try keeping the photo a secret. Allow students to guess what the image is – anything to make it motivating and fun! 
After selecting a colored picture, laminate it, then cut it into pieces.
Cut the puzzle into as many pieces as you choose, but make sure the pieces aren't so small that the goal seems impossible! I suggest that you begin with six parts.
Tip – try starting with larger pieces, then transitioning to smaller ones.
Add a piece of magnetic tape to the back, and VOILA! A quick, easy, and cheap reward system!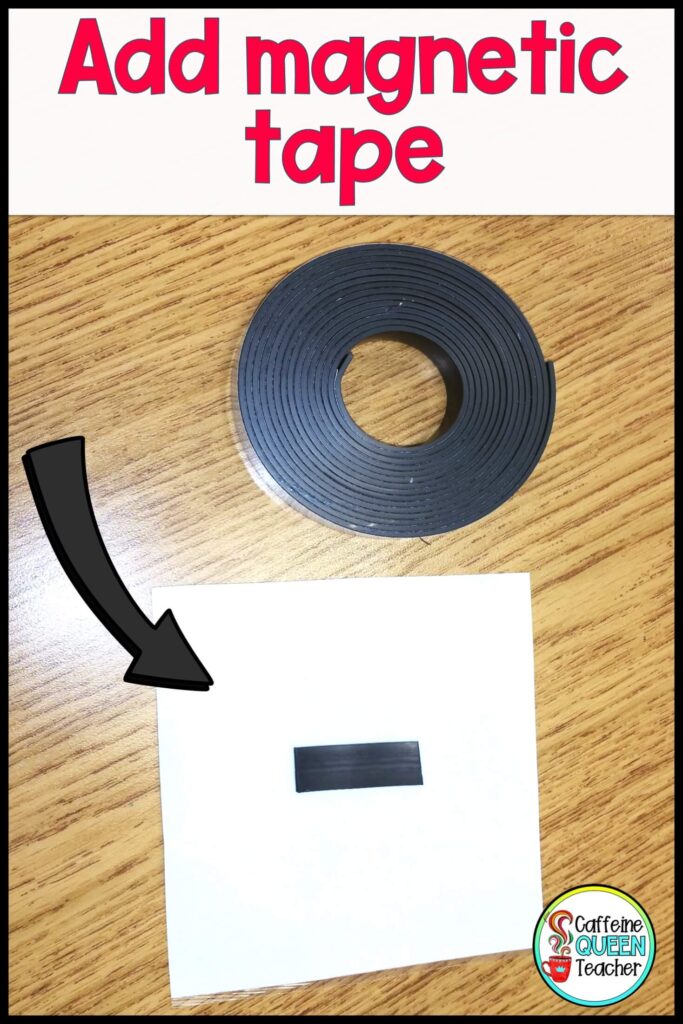 I write students' names on sticks, and each time a puzzle piece is earned, I pull a student's name out. Then, that chosen student can select a puzzle piece to hang on the whiteboard. As students add more puzzle pieces, the picture starts to take shape. You'll see students grow more excited and motivated!
When to Use this Strategy
My favorite time to use this quick approach is the days leading up to Christmas, Halloween, and the other exhausting holidays. You can choose holiday pictures and personalize them for your class.
 This strategy is also helpful while teaching and reinforcing procedures and when our class needs to break some bad habits. For example, I've used it after previously learned procedures have gotten too lax or seem to have stopped working. 
I've also used it when a new student arrived who had a reputation for being difficult. I've used it in the days leading up to breaks and field trips. And once I used it when a co-teacher was out for two weeks due to surgery (throwing the schedule into turmoil).
Behavior Management Incentives
Incentives can be anything that you choose – often, students prefer FREE rewards over candy or pencils.
Free rewards can include:
extra iPad time

take your shoes off during class

a video clip (my class LOVES funny cats on youtube – preview first – you never know what you may see or hear on Youtube!!)

extra recess time

favorite book read during class

sit on the floor for homework

homework passes.
This strategy isn't a long-term classroom behavior management technique, but it has helped me gently teach procedures to my class. In addition, this method has helped smooth over some rough patches due to minor behavior issues.   
I hope this simple trick works for you – Pin it now, so you don't forget it!